Carpets can become a haven for germs and bacteria, which is why your carpet needs professional cleaning. Here are three reasons why you should get your carpets professionally cleaned:
The first reason is that the chemicals in some household cleaners do not work on stains like they used to. The second reason is that our homes contain more allergies than ever before; if you have asthma or allergies, it is important to keep these allergens contained, so they do not affect your health. The third reason is that pet hair can be hard to remove from carpets by yourself; this problem will only get worse with time.
Safety
Chemical exposure in household cleaners is dangerous to anyone. If you have children, pets or family members with allergies, itis especially important to make sure you use a safe product when cleaning your carpet. Professional carpet cleaning ensures that all the chemicals used are non-toxic and environmentally friendly. That way, everyone can stay healthy while keeping their home clean.
Professional carpet cleaning is also safer for the environment. Chemicals like phosphates and nitrates that are used in household cleaners can pollute groundwater, lakes and rivers with dangerous chemicals that harm fish and other wildlife. Professional carpet cleaning uses only safe products to keep your home clean while protecting our natural resources.
Thorough Cleaning In The First Time
If you are like most people, it takes a little time before your carpet really gets dirty. For example, imagine what happens when someone spills coffee on the floor, and nobody notices for several hours. Once we clean that spill up, we know there is probably more to be done! The same thing can happen if somebody drops food or drinks on the floor and it sits there for a while. Professionals will make sure any of these extra tough stains are treated properly with our thorough carpet cleaning services, so you can be satisfied that your carpet is as clean as possible after they leave.
Saves Time & Money
Carpets are typically one of the biggest investments someone makes when they buy a home. When you hire us for professional carpet cleaning, it ensures that your carpets will look great and last longer. This saves you time because instead of having to clean them yourself, we come out once every few months to take care of it for you. It also saves you money because the carpets will last longer, so you will not have to replace them as often.
Prolonged Life Of The Carpet
One of the most important reasons your carpet needs professional cleaning is that it will prolong its life. When you do not have a proper plan to maintain your carpets, they tend to wear off very quickly, and that is just sad. Professional cleaners are well aware of how to properly care for different kinds of carpets so you can be sure that your carpets are in good hands.
Remove Allergens
Another reason why your carpet needs professional cleaning is that it will remove all the allergens. We know that you want to provide a healthy and safe environment for your family, but with proper maintenance of carpets, this can be very difficult, especially if you have pets in the house. Professional cleaners will make sure that they remove every last bit of dust from the carpets, and that is a very good thing.
Peace Of Mind
Having your carpet cleaned professionally by our team ensures that you are protecting yourself and your family. Pets can be messy, leaving dirt behind in places where it's not always visible. We'll make sure to get into all the nooks and crannies of your home while we are at it, so you do not have to worry about any stains or spots getting missed.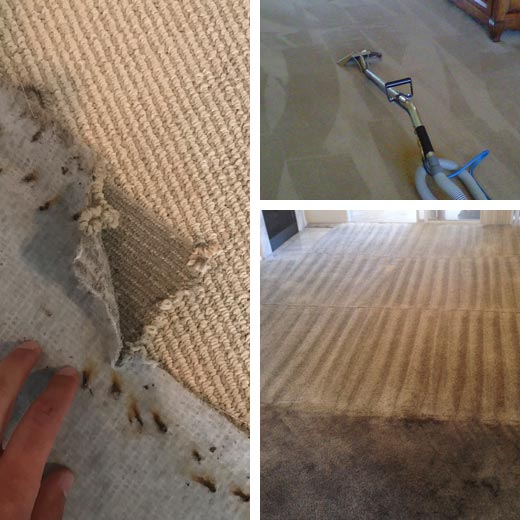 Improves The Appearance Of The House
And last but not least, having your carpets in good condition will improve the appearance of the whole house. This is definitely something you want because when everything looks great, it just feels right to be inside this home. So get professional help with your dirty carpets and have them looking clean again!
UCM Carpet Cleaning of DC: Providing the Best Carpet Cleaning Solutions
When it comes to your carpet, you need professional cleaning done on a regular basis. The more traffic and dirt the carpets see, the faster they will get dirty and worn down. Suppose you do not clean them regularly with frequent vacuuming sessions throughout the week. In that case, dust mites can build up in between fibres of your carpet and cause allergies and other respiratory problems.
Professional cleaning for your carpets should be done once every 12 months at a minimum, but there are some cases where they need to be cleaned more often depending on the amount of traffic that goes through them daily or what kind of home you live in.
And we at UCM Carpet Cleaning of DC understand the hassle of cleaning your carpet and keeping it healthy for your family. Our team includes trained, certified, and experienced professionals who provide bespoke carpet cleaning solutions. We are an experienced team who is able to treat carpets of different materials such as natural fabric, synthetic, wool, and silk. At UCM Carpet Cleaning of DC, you will get cheap carpet cleaning. Many people avoid calling professionals due to the high cost of professional services. However, we provide professionally clean carpets at economical rates without compromising on quality. Depending on the kind of carpet you have, the quantity of the carpet, and the type of cleaning, we will quote a customized carpet cleaning cost.
We are trained to deal with any kind of stains that may have impacted the appeal of your carpet. By harnessing the potentials of deep cleaning, steam cleaning and foam cleaning, we provide versatile carpet cleaning solutions. Clean carpet at home can significantly improve the appeal of the space. If you are looking for a proper and efficient carpet cleaning service, then we are here for your assistance.
Get in touch with us today and learn which carpet cleaning service is right for you.