Carpet Cleaning Services in Washington DC
The Cutting Edge Carpet Cleaning Company
Carpet cleaning might look like a simple enough job that anyone can do, but believe the experts when we tell you this is a job best left for the professionals. Every carpet, down to its fibers, has its own particular cleaning requirements and will have unique interactions with stains and cleaning solutions. Any cleaning expert knows that a wool carpet and a polyester carpet are worlds apart from each other and require different cleaning methods. Did you know that?
Our Carpet Cleaning Services
We offer a wide variety of options to suit your needs. Here are just a few of our most popular services:
Got a stubborn carpet stain? Our amazing stain removal service can obliterate even the trickiest of spots, from pet pee to red wine and coffee spills. You name it, we'll get rid of it.
If your carpets smell less than fresh, don't worry! Our expert odor removal service has got you covered. We'll eliminate any unpleasant odors and leave your floors smelling as good as new.
Are your carpets looking a little worse for wear? Our carpet protection service is here to help! By creating a barrier against pesky stains and spills, our service can help extend the life of your precious flooring.
Say goodbye to dingy carpets with our carpet maintenance service. Our expert team will rejuvenate your carpets, leaving them looking brand new for years to come.
Commercial Carpet Cleaning Services
At UCM Carpet Cleaning of DC, we pride ourselves on our commitment to providing high-quality commercial carpet cleaning services. Our team of experienced technicians uses state-of-the-art equipment and eco-friendly cleaning solutions to deliver outstanding results that meet the unique needs of your business. We understand that a clean and healthy workplace is crucial for the productivity and well-being of your employees, and that's why we go above and beyond to ensure that your carpets and upholstery are well-maintained. With our commercial carpet cleaning services, you can rest assured that your workplace is in good hands.
Transform Your Carpets Today with UCM Carpet Cleaning of DC
Are your carpets in need of professional cleaning? Contact us today at 202-683-4270 to schedule your appointment! Our experienced and certified technicians use state-of-the-art equipment and eco-friendly cleaning solutions to provide the best possible results. Don't wait any longer to enjoy clean, fresh carpets in your home or business.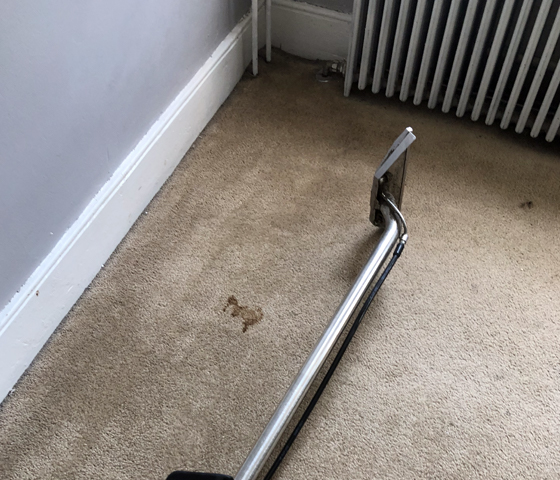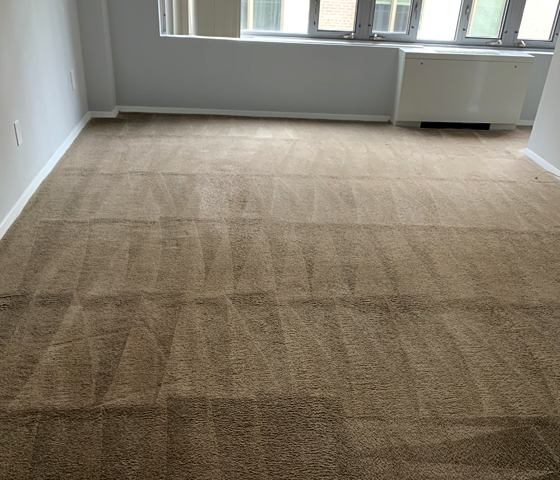 Types of Carpet Cleaning
Steam Carpet Cleaning
Steam cleaning is today's most effective method for carpet cleaning because it is geared to really deep clean a carpet and remove any spec of damaging bacteria or mold spores' buildup. Here is a step-by-step process of our steam cleaning:
Our experts inspect the carpet for any stubborn stains or damages, and discuss all possible cleaning options with customer. After that the cleaning process begins.
Technicians insert and then extract hot water with a cleaning solution via a cleaning wand. They go over the carpet one section at a time. While extracting the hot steam, the wand also vacuums up dirt, soil, bacteria, allergens as well as the water.
Our equipment extracts around 80% of the moisture, the rest will have to dry naturally, which only takes a few hours.
Deep Carpet Cleaning
Deep cleaning a carpet means getting down to the nitty gritty of the carpet and extracting anything not advantageous to you or to your carpet. This could mean liquid and solid stains, track marks, bacteria or anything other element that causes your carpet fibers to bend and become dull. Deep cleaning not only helps create a cleaner, sanitized environment, it also makes your carpets look spectacular!
Deep cleaning process is pretty similar with steam cleaning:
Inspection phase.
Spot treatment of old stains.
Cleaning process with usage of steam cleaning equipment or bonnet rotating machine (rotary carpet cleaning machine).
Final inspection and drying.
Trust the Pros: Experience Unmatched Quality with Our Carpet Cleaners
Carpet cleaning is an essential aspect of maintaining a clean and healthy environment in your home or business in Washington DC and the surrounding areas. Our team of professional carpet cleaners has the expertise and experience to revitalize your carpets and remove dirt, stains, and allergens. We understand that each carpet is unique, which is why we tailor our approach to meet the specific needs of your space. Our comprehensive carpet cleaning services are designed to go beyond the surface and deliver deep cleaning results that will leave your carpets looking and feeling like new. Whether you need regular maintenance or a one-time deep clean, our team is here to deliver exceptional results. Contact us today to schedule your carpet cleaning appointment and transform your space.
UCM Carpet Cleaning of DC: Affordable, Reliable, Professional
UCM Carpet Cleaning of DC is the best choice for your carpet cleaning needs. We offer affordable, reliable, and professional services that can be customized to meet your specific needs.
Here are just a few reasons why we're the right choice:
Affordable prices
Reliable service
Professional technicians
Customized services
Satisfaction guaranteed
When you choose us for cleaning your carpets, you can be sure:
Our crew of skilled technicians, who have been certified and trained, boast a wealth of experience within the field of carpet cleaning. You can trust that your carpets are in capable hands.
Our innovative carpet cleaning equipment is always one step ahead, guaranteeing an impeccable clean that leaves your carpets looking and feeling spotless.
As we tidy up your home, we make it a priority to use eco-friendly cleaning solutions and products that are kind to nature, as well as safe to animals and your loved ones.
Our carpet cleaning services come at a surprisingly reasonable cost without compromising in any way the top-tier quality that we're known for.
Contact us today to schedule a free consultation!
Frequently Asked Questions
How often should I have my carpets professionally cleaned?
The frequency at which you have your carpets professionally cleaned relies on several elements. These factors encompass the level of foot traffic within your home or business, the condition and age of your carpets, and whether there are children or pets present. Typically, we would suggest having your carpets professionally cleaned once per year, although some households may necessitate more recurrent cleanings.
How long does the carpet cleaning process take?
Carpet cleaning usually lasts 2-3 hours, but the duration ultimately relies on the scale of the cleaning space and the degree of filth to be addressed. Extensive cleaning tasks may take longer periods.
Are your cleaning solutions safe for pets and children?
Our cleaning solutions are gentle on carpets and safe for families with children and pets. Yes, they are eco-friendly and non-toxic, utilizing biodegradable components.
What steps should I take to get ready for a carpet cleaning appointment?
We advise that you empty your area of small and easily breakable items before we arrive to clean your carpets. Move heavy furniture if you want our technician to clean carpeting in hard to reach areas; ensure you remove big objects or electronics before we get there.
Professional Carpet Cleaning Just Near You
Carpet cleaning is our specialty and your satisfaction is our number one priority. Call UCM Carpet Cleaning of DC now at 202-683-4270 for local carpet cleaning services in Washington DC and enjoy our limited time offers today!