Rug Cleaning Services in Washington DC
One of Washington DC's best kept secrets is UCM Carpet Cleaning of DC's rug cleaning service, but we're letting the cat out of the bag now, it only seems right to share the love. We are without a doubt the rug cleaning, restoration, and grooming rug masters of the Washington, DC area.
Professional Area Rug Cleaning Service Just Near You
Delicate and intricate, area rugs are not only an investment in your home's decor but also a work of art that deserves to be preserved. Over time, however, dust, dirt, and debris can accumulate, leading to discoloration, fading, and even structural damage. That's where our professional rug cleaning services come in. Our expert team of cleaners has years of experience in the delicate and precise process of rug cleaning. We use specialized equipment and eco-friendly solutions to gently remove all dirt, stains, and allergens, leaving your rug looking and feeling like new. Simply drop off your rug at our facility, and we'll take care of the rest. We also offer convenient pick-up and delivery options for your convenience. Trust us to revitalize your beloved rug and bring out its true beauty. Contact our rug cleaning company now to experience the art of professional area rug cleaning in Washington DC and the surrounding area.
Rug Types
Rug classification is generally divided into a few main categories: Persian and oriental rugs, handmade rugs, area rugs, and machine made rugs. The Persian classification has more to do with traditional weaving and many are handmade. They are referred to as woven because the manufacturers consider their rugs a work of art and mainly come from Turkey, Iran, Iraq, Pakistan, Afghanistan and to some extent India, Morocco and Libya, among other countries dotting the Middle East. Handmade rugs are sourced from all over and are made by a combination of hands and special sewing machines. Machine rugs are just that, made by machines and are created from synthetic fibers.
Rug Cleaning Services Defined
Some cleaning methods use enzymes and detergents. The advantage to this is the advanced science that goes into ensuring the detergents are safe for the environment. Another popular method is steam cleaning, which sanitizes and rejuvenates your rugs. This method is perfect for rugs that are properly cared for and only need quick cleaning.
Whatever your rug type, it should be professionally cleaned. Why take any chances on the rugs you have spent so much money and energy into buying. UCM Carpet Cleaning of DC owns our treatment center right here in DC, where we can treat any type of rug, so we won't be in your way. Our area rug cleaning service includes free drop off and pick up.
Signs of Mold on Your Rug
Not only rug with ketchup or coffee spots in your house that can be a problem. Any mold item in your home can cause health problems for you and your family. And if you have asthma or allergies, mold can be especially dangerous. So how can you tell if your rug is full of mold?
Here are a few signs to look for:
First, take a close look at the color of the rug. If it's started to turn green or black, that's a good sign that mold is present.
Second, sniff the rug. If it has a musty smell, that's another sign of mold.
Third, feel the rug. If it's damp or wet to the touch, that's yet another sign that mold is settled down in rug fibers.
If you see any of these signs, it's time to get rid of the moldy rug and have mold testing for your home. Don't take chances with your health!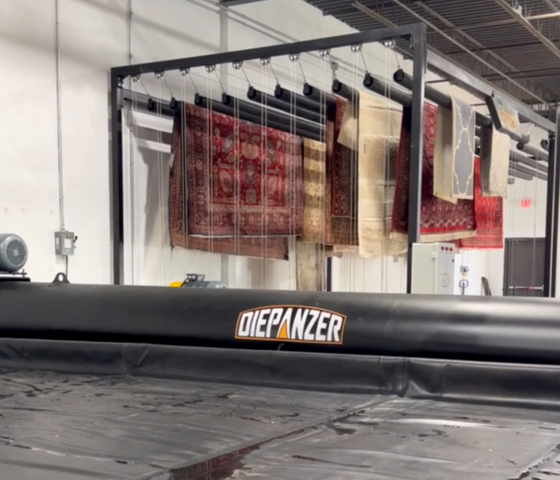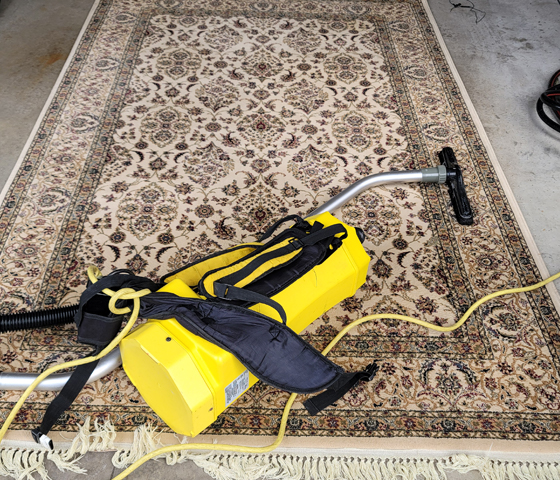 UCM Carpet Cleaning of DC: Your Ultimate Rug Cleaning Solution
At UCM Carpet Cleaning of DC, we pride ourselves on providing exceptional rug cleaning services that surpass industry standards. Our team of dedicated professionals combines expertise, cutting-edge technology, and eco-friendly cleaning solutions to revitalize your rugs and breathe new life into your space.
Quality You Can Trust
Our commitment to quality is unmatched. We understand that your rugs are not only an investment but also a beautiful addition to your home or office, and our services ensure their longevity and pristine condition. Our rug cleaning specialists are extensively trained, certified, and experienced in handling various types of rugs, from delicate Oriental and Persian rugs to modern and synthetic varieties. Rest assured, your rugs are in capable hands.
State-of-the-art Rug Cleaning Process
We utilize a comprehensive cleaning process that effectively removes dirt, stains, allergens, and contaminants from your rugs while preserving their natural fibers, colors, and patterns. Our multi-step process includes:
Inspection: Our experts thoroughly inspect your rug to determine its specific needs, fiber content, and any pre-existing conditions.
Dusting: We remove dry soil and dust particles from your rug using specialized equipment, ensuring a deep clean without causing damage.
Pre-treatment: We apply eco-friendly, gentle cleaning agents to break down stains and other stubborn spots.
Agitation: Our team utilizes advanced equipment to work the cleaning solution into your rug's fibers, lifting and extracting dirt and grime.
Rinsing (available during off-site cleaning): We use a controlled water pressure system to rinse your rug, thoroughly removing cleaning agents and contaminants.
Drying (available during off-site cleaning): Our climate-controlled drying room maintains optimal conditions to ensure your rug dries quickly and evenly, preventing any risk of mold or mildew.
Final Inspection: We conduct a thorough inspection to ensure your rug meets our rigorous quality standards before returning it to you.
Environmentally Conscious and Safe Solutions
We place great importance on the well-being of our customers and the environment. That's why we exclusively utilize eco-friendly, non-toxic cleaning solutions to effectively cleanse your rugs without jeopardizing the health of your family, pets, or the planet. Our cleaning company takes immense pride in employing green methods to care for your rugs.
By choosing our eco-friendly cleaning services, you're not only supporting the planet but also preserving the charm and durability of your treasured rugs. You can trust that your rugs will continue to exude vibrancy and warmth for years to come when you opt for our services. We are devoted to looking after your belongings while employing environmentally sustainable practices. For a clean and fresh rug experience that doesn't compromise the environment, our green cleaning services are the perfect solution for you.
Prompt and Convenient Services
We understand the importance of your time and strive to make our rug cleaning services as convenient as possible. Our flexible scheduling options cater to your busy lifestyle, and our skilled technicians work diligently to ensure a timely turnaround. We understand that moving your rugs can be quite a burden, so we're happy to provide a stress-free alternative with our complimentary pickup and delivery service. Let us handle the hard work, while you sit back and relax. Our team will collect your rugs from your preferred location, and after they've been expertly cleaned and rejuvenated, we'll return them to you without any fuss!
Unparalleled Customer Satisfaction
Our commitment to delivering outstanding customer service is unwavering, from the moment you first reach out to us, right up until the final touches of your rug cleaning project. Our approachable and well-informed team is consistently available to tackle any inquiries or issues you might have, and they'll go above and beyond to guarantee your experience with us is nothing less than remarkable.
We believe in open communication, as it allows us to continually improve and adapt our offerings to ensure your satisfaction remains our top priority.
Entrust Us with Cleaning Your Rugs
UCM Carpet Cleaning of DC is your trusted partner for professional rug cleaning services. Our comprehensive cleaning process, eco-friendly solutions, and unwavering commitment to quality set us apart from the competition. Entrust your cherished rugs to us, and experience the unparalleled difference of our cleaning services.
Contact us today at 202-683-4270 to schedule your rug cleaning appointment or to learn more about our services. We can't wait to show you what sets us apart from the rest!
FAQ
Q: How much does it cost to clean a rug?
A: Get your pet stains and odors removed from the rug at the most affordable prices ever. In order to get a free estimate, all you need to do is either call us at 202-683-4270 or fill out this online form. Our members will then give you a price that will most likely suit your financial capabilities.
Q: What types of rugs do we clean?
A: All types of rugs are welcome at the UCM Carpet Cleaning of DC Service! This includes Persian rugs, sisal rugs, seagrass rugs, Moroccan, Tibetan, Flokati, Navajo, Dhurrie rugs, Oriental rugs, and even cut carpet and boat rugs.
Q: Can I clean a rug in a washing machine?
A: It isn't advisable that you put your rug in the washing machine; you might cause permanent damage to it. We suggest that the rug cleaning should only be done by professionals with the right equipment. So call us and we will do all the hard work for you!
Q: Do we use eco-friendly cleaning products?
A: Yes. All of the main cleaning solutions we use are eco-friendly, biodegradable, and are also safe for children and pets to use the item or area following cleaning.
Take advantage of our 15% off discount on rug cleaning today
Call now 202-683-4270 or fill in our estimate form.